4750 River Cyn, San Antonio, TX 78222 For Sale
Property Description: Single Family Detached on 4750 River Cyn, San Antonio, TX state. There are 3 bedrooms and 2 bathrooms in the house. This listing was added to our database on Nov 14, 2017. Listing was updated in 11/14/17. Year of built is 2017. The general area of Single Family Detached is 1,260. New Homes Ready for immediate Move In!!! Near the Brooks City Base Development! This home is loaded with upgrades such as Stainless steel appliances, granite counters, trayed ceilings, 5" baseboards, crown moldings, Breakfast bar, oil rubbed bronze fixtures, 1/2 bath down, ceiling fans, designer tile. Stone fascia on lower level front, security system, cement siding, fenced back yard with mature trees, easy Hwy Access and Shopping Malls. Great builder Incentives!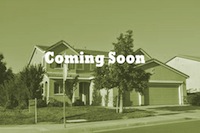 4750 River Cyn,
San Antonio, TX 78222 - Photo Gallery
Price:$170,900
Agent Details
Homes For Sale Details
Type: Single Family Detached
City: San Antonio
State: TX
County: Bexar
Zip-Code: 78222
170,900
Listed: Nov 14, 2017
Updated: Nov 14, 2017
4750 River Cyn, San Antonio, TX 78222 home
(11/14/17)
---
Additional Details

Bedrooms: 3
Bathrooms: 2
Area Size (SF): 1,260

Building Details

Year Built: 2017
Price
:
$170,900
Address:
4750 River Cyn
,
San Antonio
Contact me at: Coming Soon
NOTE: Property Information that situated on 4750 River Cyn, San Antonio, TX 78222 was obtained from reliable sources, but we cannot guarantee that all data about pricing, building details was completed without error or has not been changed without notice or deleted without notice. If you want to get complete and fresh information, please contact with real estate agents or Email Us about error, more info and etc (email listed below).
Map View: 4750 River Cyn, San Antonio, TX 78222