1835 Valley Road, Gainesville, GA 30501 For Sale
Property Description: Residential on 1835 Valley Road, Gainesville, GA state. There are 6 bedrooms and 7.00 bathrooms in the house. This listing was added to our database on Nov 9, 2013. Listing was updated in 12/19/13. Year of built is 1961. The general area of Residential is 6,704. The best of both worlds! You will fall in love with the timeless elegance of this beautiful home located in one of Gainesville's oldest neighborhoods. Completely renovated in 2005, it is blessed with today's creature comforts. 2 masters, 2 laundrys, huge open kitchen wiht breakfast bar. The detached garage includes an upstairs teen suite/office. Must see to appreciate!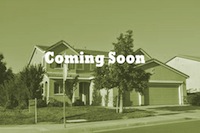 1835 Valley Road,
Gainesville, GA 30501 - Photo Gallery
Price:$599,000
Agent Details
Louise Hersey
678-778-1605
Louise@premieratlantarealestate.com
Homes For Sale Details
Type: Residential
City: Gainesville
State: GA
County: Hall
Zip-Code: 30501
599,000
Listed: Nov 9, 2013
Updated: Dec 19, 2013
1835 Valley Road, Gainesville, GA 30501 home
(12/19/13)
---
Additional Details

Bedrooms: 6
Bathrooms: 7.00
Fire Place: 3
Heating Type: Electric
Area Size (SF): 6,704

Building Details

Year Built: 1961
Basement: Bath, Daylight, Exterior Entry, Finished, Full, Interior Entry
Parking: 2 Car Garage
Price
:
$599,000
Address:
1835 Valley Road
,
Gainesville
Contact me at: 678-778-1605
NOTE: Property Information that situated on 1835 Valley Road, Gainesville, GA 30501 was obtained from reliable sources, but we cannot guarantee that all data about pricing, building details was completed without error or has not been changed without notice or deleted without notice. If you want to get complete and fresh information, please contact with real estate agents or Email Us about error, more info and etc (email listed below).
Map View: 1835 Valley Road, Gainesville, GA 30501