11801 SW 94TH ST, MIAMI, FL 33196 For Sale
Property Description: Single Family on 11801 SW 94TH ST, MIAMI, FL state. There are 4 bedrooms and 3 bathrooms in the house. The Single Family propety Living Area is 1729. This listing was added to our database on Feb 10, 2018. Listing was updated in 02/12/18. Year of built is 1989. Two story single family home, featuring: 3 bedrooms 2 bathrooms upstairs and 1 bedroom 1 bathroom downstairs 2 car garage, tiled throughout. Centrally located in the very well-kept Poinciana at Kendall gated community, with low HOA fees. Near major malls, restaurants & Florida Turnpike. See attachment for PAS requirements and WFHM offer submittal information in MLS document section. Please submit all offers to the listing broker/agent. To report any concerns with a listing broker/agent, or to report any property condition or other concern needing escalation (including concerns related to a previously submitted offer), please call: 1-877-617-5274.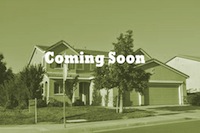 11801 SW 94TH ST,
MIAMI, FL 33196 - Photo Gallery
Price:$324900
Agent Details
Total Concept Realty, LLC
305-790-3143
786-797-3342
Homes For Sale Details
Type: Single Family
City: MIAMI
State: FL
County: Miami-Dade
Zip-Code: 33196
324900
Listed: Feb 10, 2018
Updated: Feb 12, 2018
11801 SW 94TH ST, MIAMI, FL 33196 home
(02/12/18)
---
Additional Details

Bedrooms: 4
Bathrooms: 3
Living Area (SF): 1729

Building Details

Year Built: 1989
Rooms: 7
Garages: Attached 2 Car
Price
:
$324900
Address:
Contact me at: 305-790-3143
NOTE: Property Information that situated on 11801 SW 94TH ST, MIAMI, FL 33196 was obtained from reliable sources, but we cannot guarantee that all data about pricing, building details was completed without error or has not been changed without notice or deleted without notice. If you want to get complete and fresh information, please contact with real estate agents or Email Us about error, more info and etc (email listed below).
Map View: 11801 SW 94TH ST, MIAMI, FL 33196