5849 BURGAW HWY, MAPLE HILL, NC 28454 Foreclosed Home
Property Description: Mobile Home on 5849 BURGAW HWY, MAPLE HILL, NC state. There are 3 bedrooms and 2.00 bathrooms in the house. The Mobile Home propety Living Area is 1,456. This listing was added to our database on Apr 14, 2012. Listing was updated in 04/14/12. Year of built is 1998. The general area of Mobile Home is 105w x 200d. Located on a .48 acre lot in rural Southwest Onslow County, This three bedroom, two bath manufactured home was constructed in 1998 and has just over 1400 heated square feet. This home is within a thirty minute commute to New River Air Station and employment centers of Jacksonville. Owned by The Sec of Veterans Affairs, this property will qualify for 100% owner occupied Vendee financing or 95% investor financing.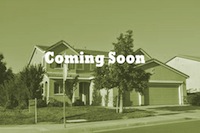 5849 BURGAW HWY,
MAPLE HILL, NC 28454 - Photo Gallery
Price:$74,900
Agent Details
TODD DAUGHERTY
ReMax Home Connections
9102382083
Homes For Sale Details
Type: Mobile Home
City: MAPLE HILL
State: NC
County: PENDER
Zip-Code: 28454
$74,900
Listed: Apr 14, 2012
Status: Foreclosure
Updated: Apr 14, 2012
5849 BURGAW HWY, MAPLE HILL, NC 28454 home
(04/14/12)
---
Additional Details

Bedrooms: 3
Bathrooms: 2.00
Living Area (SF): 1,456
Area Size (SF): 105w x 200d

Building Details

Year Built: 1998
Price
:
$74,900
Address:
5849 BURGAW HWY
,
MAPLE HILL
Contact me at: 9102382083
NOTE: Property Information that situated on 5849 BURGAW HWY, MAPLE HILL, NC 28454 was obtained from reliable sources, but we cannot guarantee that all data about pricing, building details was completed without error or has not been changed without notice or deleted without notice. If you want to get complete and fresh information, please contact with real estate agents or Email Us about error, more info and etc (email listed below).
Map View: 5849 BURGAW HWY, MAPLE HILL, NC 28454